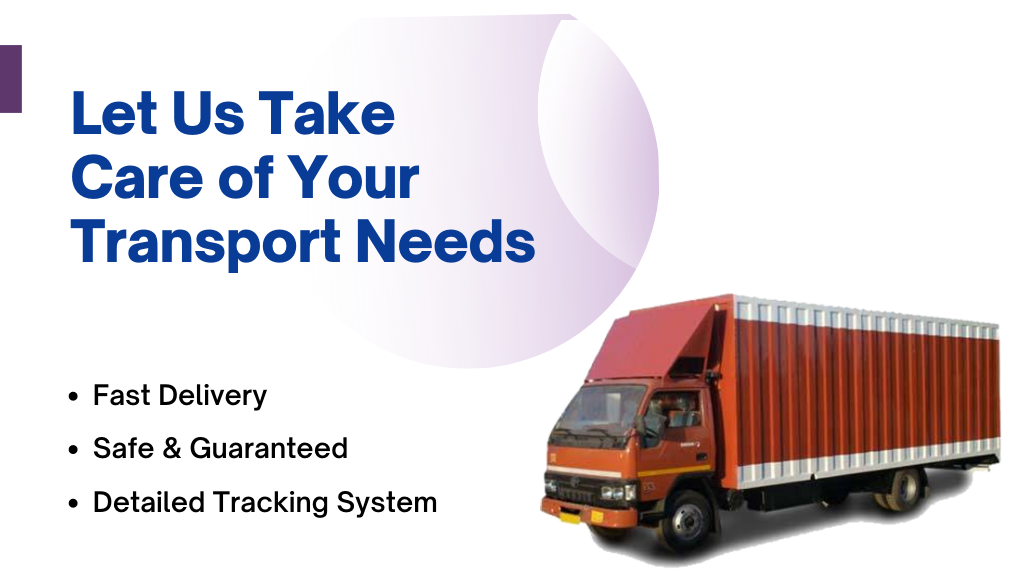 Closed Body Container Shipment
Backed by our rich experience in the transport domain, we, at Flywing Balaji Logistics , provide closed body container shipment services all over India in a hassle free manner. We assure a reliable, safe and on-time transportation of consignment to our clients via trucks to any given destination. We offer services that are widely availed by diverse industries like automobile, pharmaceutical, construction, etc. for loading, unloading and transporting of consignments from one place to another. Additionally, our clients can easily avail these closed body container shipment services all over India as per their exact needs at a competitive prices.
Flywing Balaji Logistics is one of the finest transportation service providers that caters to all the major metropolitan cities including the rural and urban landscape alike across India. Dynamic and robust in our approach, we provide different types of trucks for closed body container movement for dry or refrigerated items that are to be safely transported. We aim to provide quality services to our clients that is bound to yield us satisfaction of being of great service to our esteemed clients. We offer real-time online tracking for tracing consignments. At every step of the entire transportation process, we inform our clients or rather our clients get to know exactly when the consignments are loaded, which route is being followed and when they will be delivered.
At Flywing Balaji Logistics, we follow a strategic approach to ease and simplify our work by serving clients to the best of our capabilities. We have expert professional technicians on board who can accurately evaluate the requirements of our clients and gauge the type of trucks that would befit a closed body container movement. While there are different types of transports services on offer, we are here to provide refrigerated trucking and trailers for bigger machinery items as well.
Our able team works in tandem with each other by planning and investigating to chart out the best routes in order to bypass unnecessary hassles and delays in your consignment. We have the latest machinery, trucks, and equipment to stay at par with our industry standards and deliver better services to our clients. All our transactions are safe, secure and adhere to government rules and regulations. Our shipment personnel carry valid licenses at any given point of time. We provide quick, reliable and easy services at short notices. If you are looking to hire closed body container transporter, then look no further! Get in touch with our customer representatives for the best quotes and get your consignments transferred anywhere in India.
Please write us without hesitate at any time at: info@balajimail.com known name is transport industry. We eager to listen you on +91-999-999-2631
CONTACT US
Let's talk about your contracts